Fast. Accurate. Connected.
Better diagnostics means better healthcare.
Reliable Diagnostic Imaging Center in Panama City Beach, FL
CT-Scan

CT Heart Score
CT Lung Screening Test
Ultrasound

Doppler Vascular Ultrasound

Digital X-Ray
SYNC Diagnostics, with its affiliated partner, SYNC Laboratories, is committed to providing rapid radiologic and laboratory testing for common ailments. Referring providers and patients now have a fast, personal, and affordable alternative to emergency departments for reliable, comprehensive testing.
Same Day Scheduling and Same Day Results
Get the testing YOU need without having to go to the Emergency Room
PRICE TRANSPARENCY – You deserve to know your choices, and to see exactly what you are paying for. Our prices include all costs for each service. You simply pay at the time of your appointment, and you will never receive an additional bill or be asked to pay a higher amount.
SYNC is an approved Out-of-Network provider for commercial and PPO plans. We also accept HAS, FSA, Credit cards and cash as payment for our testing services.
We are not currently able to bill Medicare and other insurance providers for your testing costs. Please call us if you have questions and check our website as we update our status!
Take Control of Your Health
How SYNC Diagnostic Imaging Center Works for You
SYNC was founded by Emergency Medicine physicians who understand the critical need for fast, accessible and accurate testing. We connect physicians and their patients to reliable diagnostic testing, in an urgent manner. Our intention is to be an additional resource for the local physicians in Panama City Beach and the surrounding communities. SYNC helps physicians by providing rapid access and test results. Best of all, we help patients save time and money without waiting at the ER.
SYNC streamlines the process so patients can take control of their health and wellbeing.
Patients deserve the peace of mind that comes with rapid test results, transparent pricing and being treated in a respectful manner. Busy local physicians appreciate the helping hand SYNC provides with rapid patient access and quality time sensitive results. SYNC can also help local physicians triage their patients who have urgent and critical findings to the desired pre-selected specialist in a timely, efficient and seamless manner.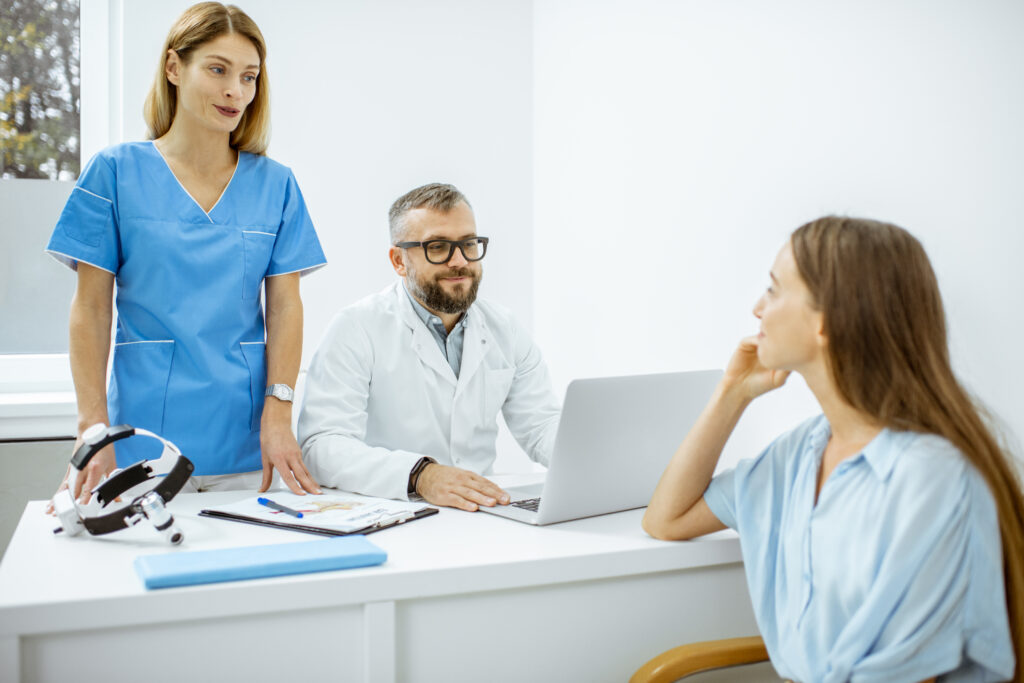 Our radiology and laboratory centers in Panama City Beach are conveniently located to better serve our community and partnering healthcare providers.