For Healthcare Professionals
WELCOME TO THE SYNC™ COMMUNITY
"The only outpatient diagnostics facility where you can get Radiology and Lab results on the same day. STAT results are also available."
This breakthrough approach to diagnostics is powered by our Collaboration Partners approach with physicians, healthcare providers, and our affiliated SYNC Diagnostics (radiology) and SYNC Laboratories units, which will give access to this integrated network across the community.
You and your patients now have access to highly reliable diagnostics results with fast access to testing, same day results, and affordable diagnostics costs.
You will be able to diagnose more quickly and enhance the services and treatment you can provide to your patients. And the specialists that you recommend and request will also immediately receive the test results to support your patient's needs.
Contact us if we can answer any questions about our capabilities or help your patients with an appointment.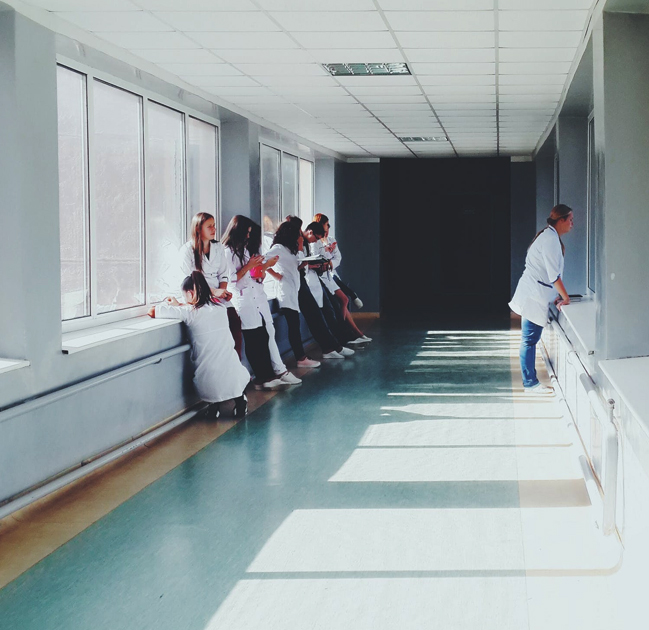 With the new guidelines and requirements in place, patients must receive test results as quickly as they are available. Fines will be imposed for instances of 'information blocking'. SYNC helps you meet that requirement easily without an extra burden on your staff.
When your patient registers with us for their testing, they will also have access to our Patient Portal, which will notify them as soon as results are available and link them to the results. We'll also provide reference resources designed for patient, helping them interpret normal in-range results. For out-of-range results, we reinforce the importance of speaking directly with their PCP or referring physician for a complete understanding.
To read more, here are additional references for you regarding the CARES act:
INSURANCE PREMIUMS SET TO RISE IN 2024
Health insurance through your workplace could be much more expensive next year.
Costs for employer-sponsored health plans in 2024 are expected to jump over 6%, according to new data from consulting firms Mercer and Willis Towers Watson (abbreviated WTW). As the Wall Street Journal first reported, that would amount to the largest price increase for employer health plans in about a decade.
Mercer's survey, released Thursday, found that health plan costs could jump by 6.6% next year, assuming employers made no cost-cutting changes to their current plans. And even if they do take steps to cut costs, the increase is expected to be 5.4% on average. Similarly, in preliminary survey results shared with Money, WTW found that health insurance costs are expected to rise between 6% and 6.4%.
Calcium score testing is a quick, noninvasive test that can help providers make effective decisions about heart and blood vessel health and treatment. Think of it as another key source of information for essential health directives. It should be included with several information sources to review when assessing heart attack and stroke risk.
The cleveland Clinic offers a great set of resources for you and your patients about the importance and value of this fast, informative look at the current state of the heart.
SYNC benefits to Healthcare Providers.